4 important tips How to crack a job interview?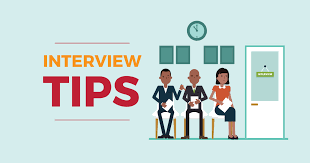 ---
Share
---
Introduction
These days there are plenty of job opportunities available in the market however people are not able to get jobs.
These days there are plenty of job opportunities available in the market whether it is in digital marketing, Graphic Designing, BPO, Content writing, and lots more.
Some of the major cities that provide a huge number of opportunities are Delhi, Mumbai, Pune, Gurgaon, Kolkata. These are some of the leading job providers.
However, a lot of people are not able to get a job. One of the basic reasons is that that they don't know how to ace an interview.
There are certain basic tips that the applicants should follow and keep in mind while going for an interview. Some of them are-
---
Not having fluency in English
Being fluent in English is very important these days for getting jobs.
If one is weak in English there are a certain number of ways that one could improve his fluency.
Some of them point one could remember or keep in mind while trying to improve fluency in English are-
You can start watching English movies. Pick the genre you like the most and start watching those movies. It will help you a lot.
At first, you might get uncomfortable watching it and might not even understand what is going on in the movie. So watch the movie with subtitles.
In this way, you will be able to understand the movie. It is one of the most effective techniques if you want to work on your English.
Reading is a process of the brain and it takes time to develop: your mind has to attach meaning to the words, phrases, and expressions represented by symbols You should start reading.
IT could be a novel or even a newspaper. You can pick or choose whatever you feel like reading. The key is if you pick something you like then you are more likely to stick to it.
Strong and attractive resume in HR
A job resume is a formal document that a person creates. He mentions all the details like educational qualification, work experience, achievements in it in a systematic manner.
The resume must be attractive and eye-catching. It should be precise and strictly mention only relatable information in it.
Body language
It is another crucial aspect that one should keep in mind while preparing for a job interview.
The way you speak, the way you stand says a lot about you.
One should always maintain a good posture while standing or sitting, it does not matter.
One should not keep his arms folded while sitting because it does not send a good message.
It makes the person look arrogant and very friendly which might not work in favor of him.
These are very small, tiny details that could be easily overlooked but they have a strong impact on the overall vibe the person is sending to the other people in the room. There are a lot of things like-
Using your hands while speaking is also a very effective and attention-seeking manner.
One should practice it well. Another very crucial yet underrated aspect is to minimize fidgeting.
Fidgeting indicates that you are not confident and it might give the interviewer an edge which you obviously would not want to happen.
Another important aspect that should be considered is to have a strong yet not too strong handshake while meeting somebody on any occasion.
It shows a lot about the other person like how confident he feels in his own skin and how much comfort he is while greeting somebody. There should be a balance. The handshake should not either be too soft or too hard.
Salary Negotiation
Another mistake that people often make is at the time of salary negotiation.
Applicants often focus only on their side of the argument which often leads to rejection of the applicant.
One should always consider the other side of the argument. The applicant should always try to understand the point of view of the recruiter.
Coming to an agreement in good terms is a must for getting a job. There should always be harmonious and healthy relations between the employer and employee.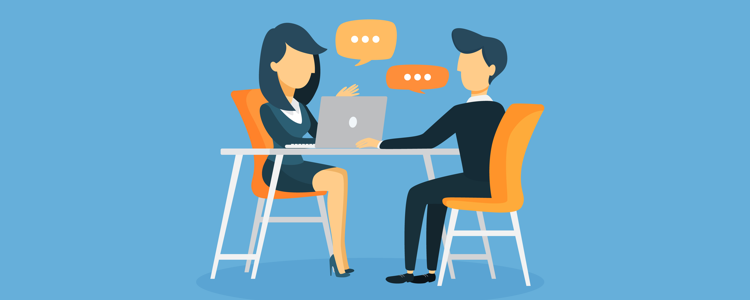 The list could go on and on. However, these are some of the basic tips one should keep in mind while giving a job interview.
---
---
Share
---
Comments
First last

9 months ago
This post really helpfull.. https://bestdealever.in/best-streaming-device-for-tv-in-india-2020/

First last

9 months ago
Nice article <a href="https://bestdealever.in">akeep it up</a>
Leave a reply