Seoindicate - Site Seo Analyzer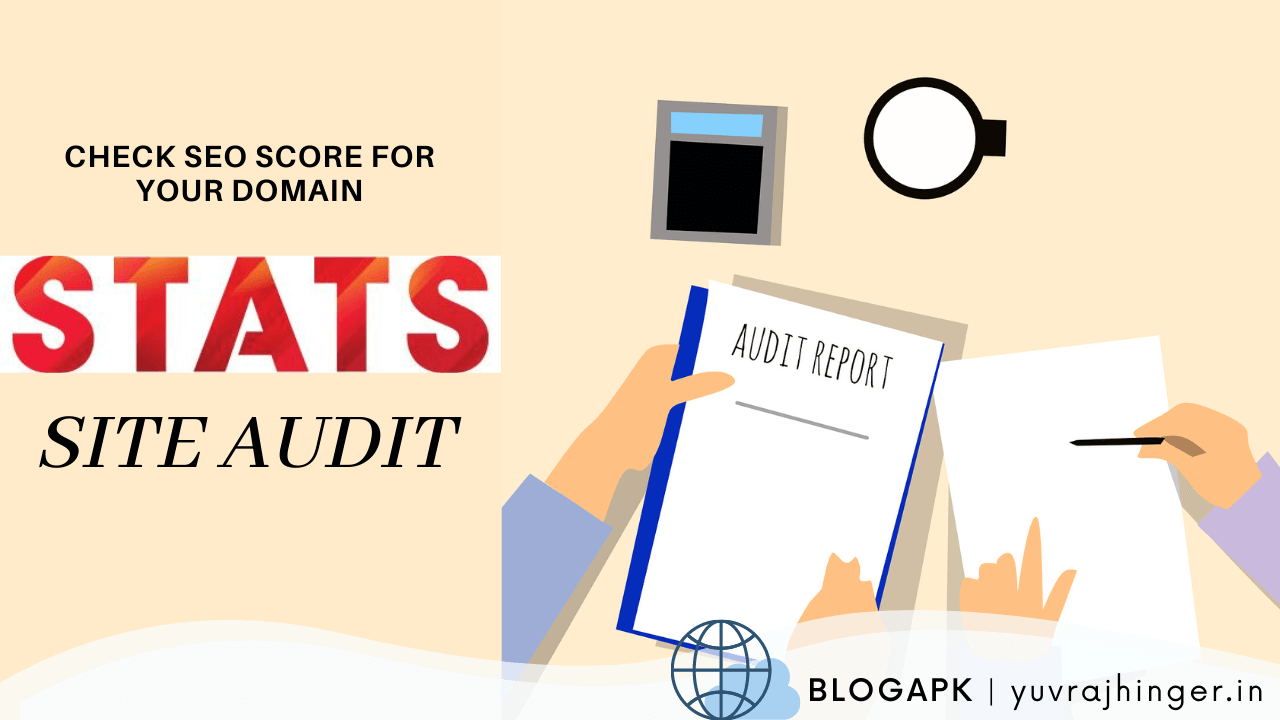 5 Important SEO factors: Seoindicate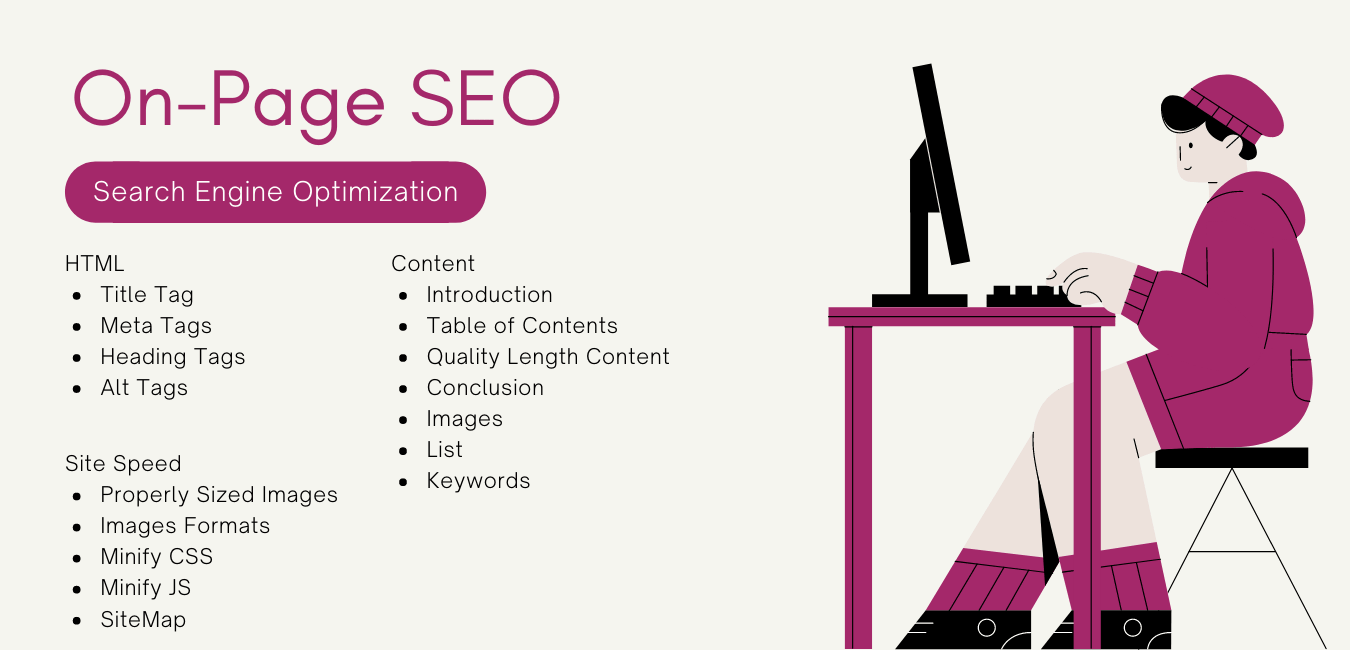 1. PageSpeed

2. URL on Google
Most important factor for grabbing organic traffic to your site.

Indexing URL help to show-case your post on relavant search query to user.
3. SEO Title & Meta Description
SEO optimized title length: 30 to 65
SEO optimized description length: 70 to 155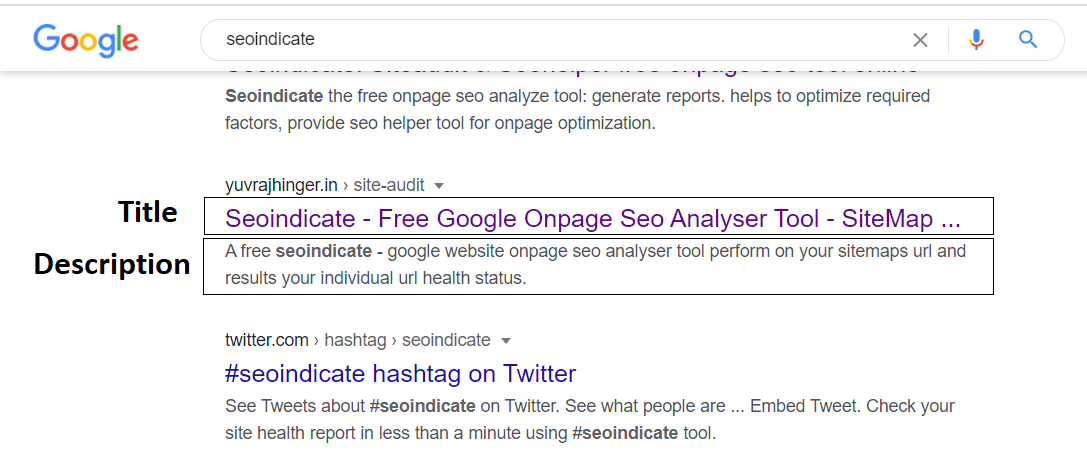 When you search for a particular Keyword in Google, you can see the results showing up as a title and a description if you click on this title, this will redirect to that page, and if you right click on that page, (view page source) you can see the htML code of that page Meta tag is the tag contained inside the head tag.
How you can find the head is by pressing command and the F key and searching for the word head, and you can see the beginning of the head tag is here and that is where it ends. The content inside this section, is called meta tag.
The word Meta means above and Meta stands for Metadata that means the data on top of each page inside this tag that explains exactly what that page is about, It is the information that page contains and how relevant that information can be to the topic that you searched for that title tag and description tags are inside meta tag.
So if they are optimised with keywords and they are relevant to the topic that was searched Google brings them up on the top of the search results that is why it's so important to optimise your title tag and your description tags in the best way possible to make sure that you have the advantage of coming up on the Google search results.
---
---
4. Content Analysis
Content: For proper use of keywords your article consist atleast of 700 words, which helps to optimize ranking on google search results.
Image: For optimize content it is good habit to provide proper alt attribute for all images in your article. It helps to rank your article image on google image search query.
Heading: Proper use of focus keywords in all kind of heading tags i.e; h1, h2 & h3 tags.
5. Social Analysis
Use of social tags which helps to provide proper link preview when anyone share your article.
Important tags are:
og:title
og:description
og:image
og:type
og:url
Conclusion
Important SEO factors
PageSpeed
Google Index
Title & Description
Content length
Images
Heading tags
Social tags
Using this free tool you are able to analyse & improve seo factors for your url.