Most Mysterious Temples In India And Story Behind Them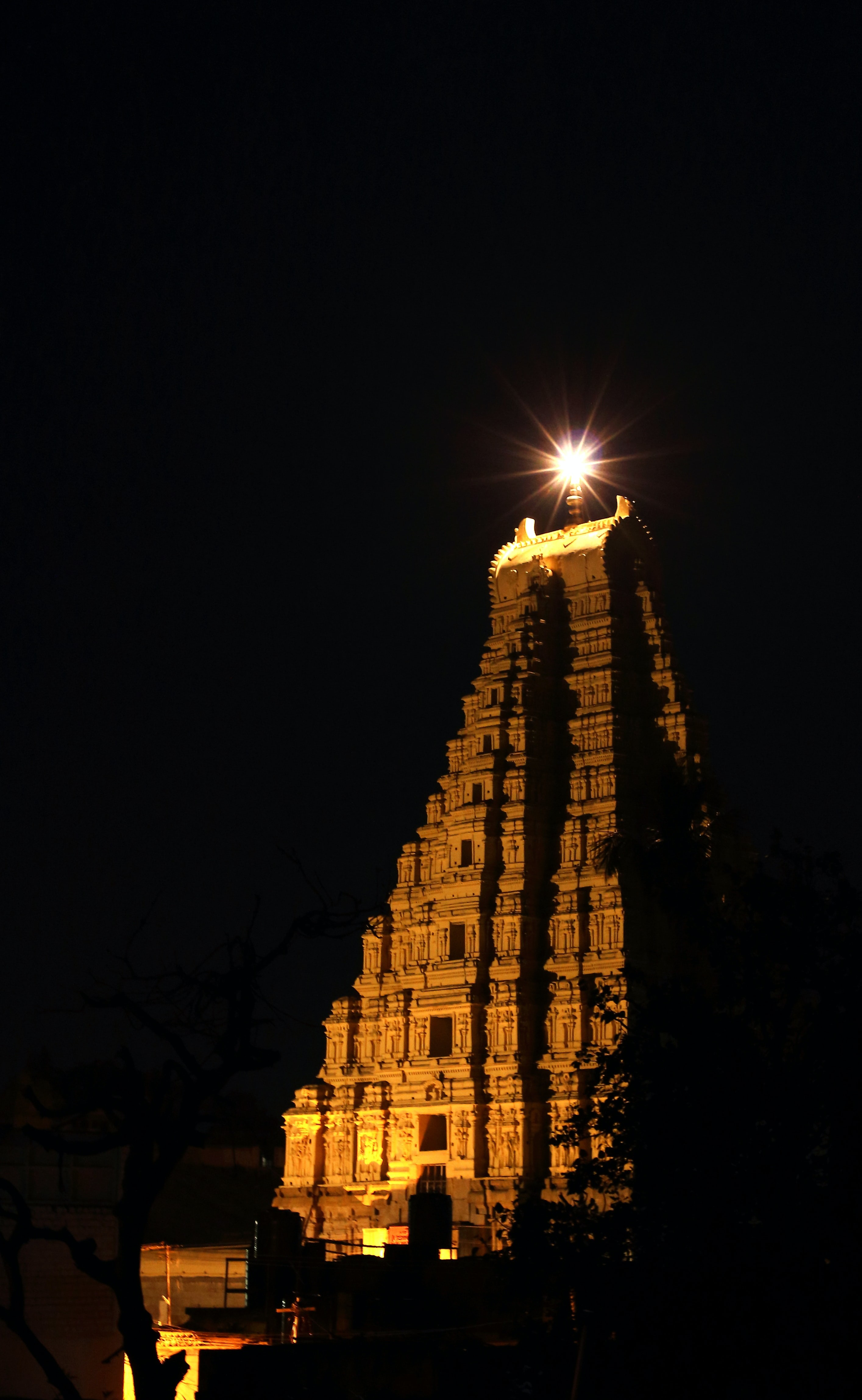 ---
Share
---
Introduction
Every Indian has a question about the most mysterious temples in India: What is the top thing on your mind when we talk about something strange?
It can be history, structure, past, design, style, and more and travel blog.
However, if I say that here I am going to tell you about some mysterious temples that you will ever hear in India, then you will definitely think about the history associated with the temple.
The Kailas Temple is a prominent temple in Maharashtra which was carved out of the hill with hand tools along with 34 cave temples. Explain that out of these 34 caves, only 12 are the most influential. It is believed that the Kailas temple was built almost by excavation. The Kailas temple is dedicated to Lord Shiva, which is located in the 16th cave out of the 34 caves here. The Kailash Temple was built in the eighth century by King Krishna I of the Rashtrakuta dynasty. Kailash Temple is located near Ellora village which is considered to be one of the most amazing 'buildings' in the history of architecture. Let me tell you that this temple is the largest monolithic structure in the world which is carved on a rock. This temple of Ellora has located just 30 km from Aurangabad. Kailash Temple is so attractive in appearance that it attracts not only the people of India but also tourists from all over the world.
The Kailasa Temple is said to be a unique structure of its kind, built by King Krishna I of the Rashtrakuta dynasty between 757-783 AD, the temple is located in the Ellora chain of Ellora. Let us tell you that about 40 thousand tons of ringing stones were cut from the rock to build this temple. No one knows the exact date of the construction of Kailash temple. It is said that about 7000 laborers were engaged to build the Kailas temple. The Kailas temple is dedicated to Shiva, the shiva lingam of Lord Shiva is enshrined in this temple. The most special thing is that this temple looks like the Kailash Temple in the Himalayas.
2: Brihadeeswarar temple
Thanjavur Periyakovil (Brihadeeswarar Temple) is a Hindu temple of Lord Shiva located in Thanjavur, Tamil Nadu. It is also known as Raj-Rajeshwar, Raj-Rajeshwaram and the Brihadeeswarar Temple. It is one of the largest temples in India and is an excellent specimen of Chola dynasty architecture.
This temple, built by Raja Raja Chola I in 1010 AD, is 1000 years old. This temple is one of the 3 temples of "The Great Living Chola Temple" of UNESCO "World Heritage Site". The remaining 2 temples are Gangaikonda Cholapuram and Aaprideshwar Temple.
Around the 16th century, the temple built four more walls. The 198-foot plane Khamba is one of the tallest pillars in the world. The weight of the dome itself is 80 tons. The Nandi statue made of a single Sheela is 16 feet long and 13 feet high; This statue is located at the gate.
The stones of the temple made of granite are brought from a distance of 60 mills. This temple is one of the most attractive tourist destinations of Tamil Nadu.
3: Veerabhadra Temple
A similar story is also associated with this temple. Once Ravan was kidnapping Sita Mata and then the Jatayu bird saw this scene while going there. He tried to stop Ravana on the way.
Due to which Ravan got angry and a war started between the two. But Jatayu was greatly injured in this battle. This Veerabhadra temple has been built at the place where this fight took place.
If we look at this temple from a distance, then we can understand one thing that this temple has been completely built on only one stone.
All the objects and sculptures made here are made with great elegance and beauty and at the same time, all the monuments found there are seen on top of the monument. All the dome made of eto can be repaired here.
Every year a 10-day festival is celebrated here in the month of February. On this occasion, the festival of cars is also celebrated, which is crowded to see people.
4: Padmanabhaswamy Temple
Padmanabhaswamy Temple which is located in Kerala. The news of his basement became quite a few years ago, but the attempt to open it started from the year 1931. Actually 'Mishra Haj' wrote a book in the year 1931, named 'Guide to Travancore', in which it was said that when an attempt was made to open the cobra cellar of Padmanabhaswamy temple, many poisonous snakes came out of it. Came out And everyone had to leave him and run away. And all those people claimed for the next several years that those snakes chased them everywhere, besides many books mention about this basement.
After this, in 2011, a team was formed to open the basement of Padmanabhaswamy Temple by order of the Supreme Court. And they found the whole 6 cellars in it. And they were named A, B, C, D, E, F and after some time 2 more cellars were found, named G and H.
5: Konark Sun Temple
The Konark Sun Temple is located in Konark, about 35 km northeast of Puri on the coast of Odisha, India. It is a huge temple dedicated to the Hindu deity Surya and is one of the major tourist destinations in India. A large number of foreign tourists also come to see this ancient temple. Konark is made up of two words Kona and arka. Where angle means corner and extract means sun. When the two are combined, it is called Sun of the Corner. This temple is also known as Black Pagoda as the tower of the temple looks black. The Sun Temple of Konark is recognized by UNESCO as a World Heritage Site in 1984.
Every Indian has a question about the most mysterious temples in India: What is at the top of your mind when we talk about something strange? It can be history, structure, past, design, style, and more.
However, if I say that here I am going to tell you about some mysterious temples that you will ever hear in India, then you will definitely think about the history associated with the temple.
6. Shri Jagannath Temple
It is believed that when Lord Vishnu goes on his pilgrimage to the four dhams, then he bathes in his abode Badrinath on the high peaks of the Himalayas. Dresses in Dwarka, Gujarat in the west. Eat-in Puri and rest in Rameswaram in the south. After Dwapar, Lord Krishna began to reside in Puri and became Jag's Nath i.e. Jagannath. Jagannath Dham of Puri is one of the four dhams. Here Lord Jagannath sits with elder brother Balabhadra and sister Subhadra.
Jagannath Puri is one of the four dhams of Lord Vishnu. It is also called Srikshetra, Shri Purushottam Kshetra, Shak Kshetra, Nilanchal, Nilgiri, and Sri Jagannath Puri. Here Lakshmipati Vishnu performed different types of leelas. According to Brahma and Skanda Purana, Lord Vishnu came here as Purushottam Nilamadhava and became the supreme deity of the Sabar tribe. Being the deity of the Sabar tribe, Lord Jagannath's form here is like tribal gods. Earlier the people of the clan used to make idols of their gods from wood. The Jagannath temple has priests from the Sabar tribe as well as Brahmin priests. From Jyestha Purnima to Ashada Purnima, the grandson of Sabar caste Jagannathji performs all the rituals.
7. Jwalamukhi Temple
The country is famous for its divinity, Shaktipeeth Jwalamukhi, District Kangra in Himachal Pradesh is the first Hindu temple in the world where the idol is not worshiped. The Satyavayantra sits in the temple from time immemorial. In the temple, the devotees worship these artis only. Not only this, but another unique thing about this temple is also that Aarti is done here five times daily. Generally, the aarti is done in temples in the morning and evening. But here it is not so. Many things arise in the minds of devotees as soon as they come here. He comes here and thinks that he has to worship a statue. but it's not like that. No statue is installed in the temple. The most bizarre thing is that no idol is worshiped here. Perhaps it is the first such temple in the world, where the Sakshat Jyoti, who is sitting here since time immemorial, worships. You are jealous of your helpings burning in the torso. Neither of them burns. How is this water happening? Puzzles are puzzles. This viewer is shocked.
8. Brihadeshwara Temple
The Brihadeeswarar Temple is an ancient temple at Thanjavur (Tanjore) in Tamil Nadu, built by Raja Raja Chola I in 1010 AD. Brihadeeswarar is a major temple dedicated to Lord Shiva in which the idol in his dancing pose is called Nataraja. The temple is also known as Rajeshwar Temple, Rajarajeswaram and Periya Kovil. A thousand years old, this temple is included in the UNESCO World Heritage Sites list and is quite famous for its extraordinary historical and cultural values. Brihadeeswarar Temple is a magnificent architectural construction, anyone who goes to see this temple is surprised to see its structure.
You will be surprised to know that more than 130,000 tonnes of granite were used to build this temple. This temple shows the architectural prowess and intimacy of South Indian kings.
9. Nidhivan Temple
It is said that all the creepers of Nidhivan are gopis. Who is standing with arms in each other's arms when Radha Rani Ji, in the Nidhivan in the middle of the night, takes a ride with Bihari Ji. So the creeper there becomes gopis. And then Ras Leela begins. No one can see this Ras Leela. Thousands of monkeys, birds, animals, and animals live in Nidhivan throughout the day but as evening falls. All creatures go away on their own, not even a bird stops there. Even all the creatures inside the ground, ants, etc., also go inside the ground. No one can see Radha Krishna's Ras Leela because Ras Leela is not the leela of this cosmic world. Raas is the supreme divine leela of the supernatural world. No ordinary human being or creature can see with their eyes. Those who are great saints have heard the sound of Nupur of Radharani ji and Gopis from Nidhivan.
When Radha Rani Ji gets very tired while doing Raas, Bihari Ji presses her feet lotus. And they sleep in Nidhivan at night, even today there is a bedroom in Nidhivan where even today the priest keeps water containers, paan, Phil, and prasad. And when the patches open in the morning, the water is yellow, chewed betel and flowers are scattered.
10. Kal Bhairav Nath Temple
All forms of Lord Shiva must have a story or some significance. But in all forms, Bhairava incarnation of Lord Shiva is the most bizarre, due to which different people have different concepts. Due to which many people are also afraid of Bhairav ​​God because most people think that by worshiping Bhairav ​​Baba people do black magic but there is nothing like that.
Bhairav ​​Baba is known for providing justice to people. They are called Kotwal of Kashi. Bhairav ​​Baba protects Kashi in Kashi Vishwanath which is the famous temple of Shiva. Bhairav ​​is the 2nd incarnation of Baba. Kaal Bhairav ​​and Batuk Bhairav. Shiva's Bhairav ​​protects Mother Parvati. Wherever the parts of Mother Parvati's Sati form fell, she was incarnated by Bhairav ​​of God to protect Mother.
The famous temples of Bhairav ​​are Kaal Bhairav ​​in Ujjain and Batuk Bhairav ​​in Lucknow. Apart from this, Kal Bhairav ​​Temple of Kashi is also very famous, which is located a few kilometers away from the Kashi Vishwanath Temple. The day of Bhairav ​​Baba is considered Sunday and Tuesday.
---
Share
---
Comments
Leave a reply