Bajaj & Crompton Best Instant Water Heater Under 3000 in 2020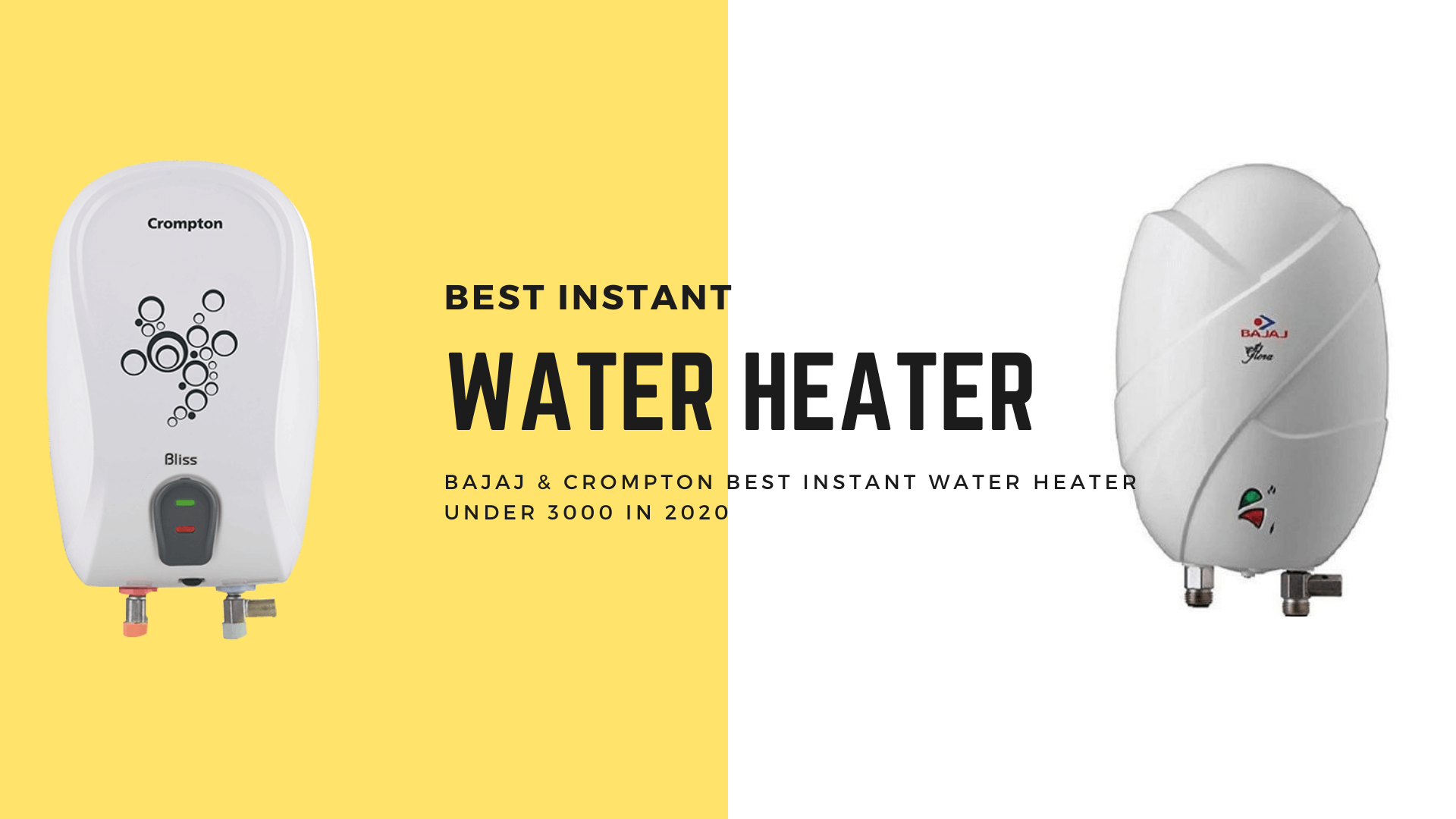 ---
Share
---
Introduction
In this article you will find top best immersion water heater in india, how to choose a water heater which is better instant water heater for bathroom?
Product Image
---
Product Description
Bajaj Flora provides a long life heating element with a high impact resistant engineered plastic body. It has multiple safety systems and heating functions for its Neon indicators.
The water heater is available in 1L and 3L variants. Available in 3kW and 4.5kW rating. Fire retardant cable. Corrosion proof thermoplastic external body.
Efficient heating element for longer life. Neon indicator for 'power on' and 'heating' function. Multiple safety systems. Suitable for high-rise buildings. ISI approved.
---
Product Specification
Key
Specs
Capacity & Wattage

1 Litres (3000 Watts)
3 Litres

Item Weight
2 kg 800 g
Warranty
2 years on Product
Rating (Amazon)

6,754+ global ratings
4 Out of 5 Stars

Feature

Easy to use
Value for money
Easy to install
Temperature control
Durability
Warmth
---
Product Feedback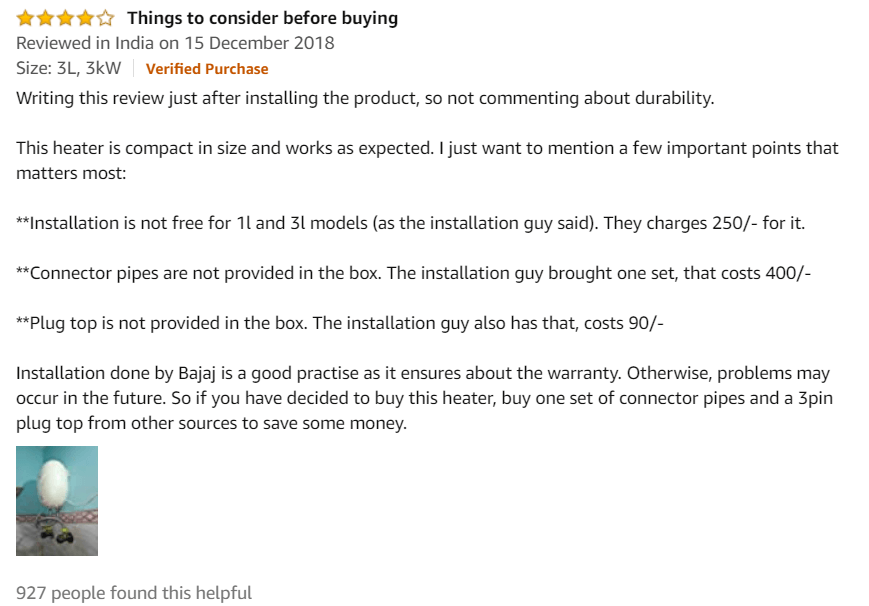 Product Image
---
Product Description
Crompton is one of the leading consumer companies in India with a 75+ years old brand legacy. Bliss is an instant water heater that comes with weldless tank and ABS Body.
Built with high-quality material, the 3000-watt copper heating element enables the geyser to heat the water faster. Available in 1L, and 3L variants it is a product that will suit all your heating needs!
---
Product Specification
Key
Specs
Capacity & Wattage

1 Litres (3000 Watts)
3 Litres (3000 Watts)

Item Weight
2 kg 900 g
Warranty
2 years on Product
Rating (Amazon)

2193+ global ratings
4 Out of 5 Stars

Feature

Stainless steel weldless Tank for corrosion free long life
6.5 bar pressure suitable for high rise buildings
Vertical : Suitable for large wall spaces

Advanced 4 level safety, multifunctional safety valve
Product Feedback

---
---
Share
---
Comments
Leave a reply